Mobilization Stabilization Optimization Training
The M.O.S.T. Program: Safety Training, Drug Screening, and Journeyman Upgrade Courses.
M.O.S.T. was established in 1989 as a joint labor trust fund by the International Brotherhood of Boilermakers (IBB) and the National Association of Construction Boilermaker Employers (NACBE).
The purposes of M.O.S.T. are to maintain a highly skilled workforce, to maintain current skills and develop new skills and technology, to instruct and teach safe work habits, not only for Boilermakers, but for all who are involved on a project, and to help provide a drug free work place.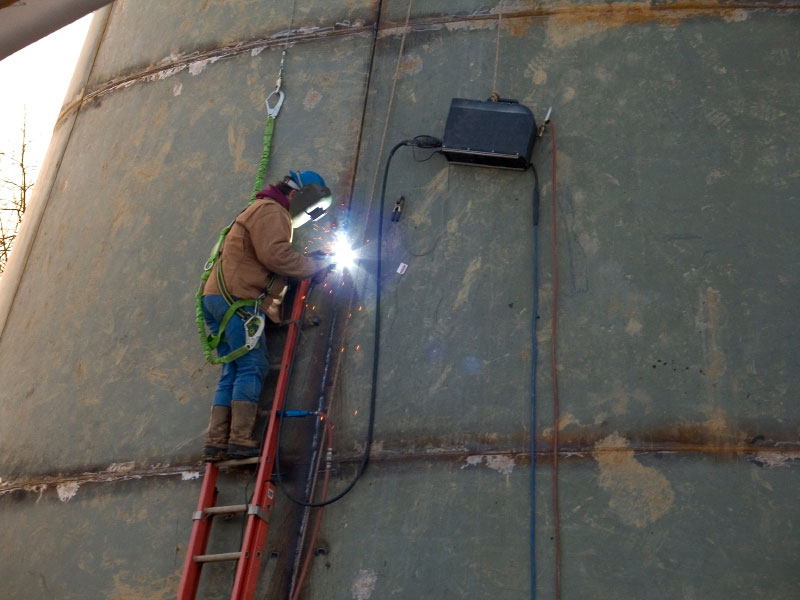 M.O.S.T. is a national Boilermaker program being used everywhere in the United States by the Boilermakers. The M.O.S.T. program is divided into six categories: Safety Training, Drug Screening, Reserve Center (for project manning), Prescription Safety Glasses, Medical Screening, and Common Arc (for certification of welders).
M.O.S.T. Employee Verification System
24 Hour / 7 Day a Week Access
Telephone Keypad Access
Individual profile printout can be faxed directly to the jobsite with:
Date of Last Drug Test
Date of Last Safety Training
Pulmonary Function Measurements
Respirator Fit Date and Size
Common Arc Welding Certifications
10-Hour Construction Safety and Health Training Program Purpose:
Heightens awareness and knowledge of proper safety procedures.
Defines and helps understand safety hazards in the construction industry.
Keeps workers current on new safety regulations
Reinforce team spirit towards incidence prevention.
Continue to reduce the number of incidents on jobsites.
Pulmonary Function and Qualitative Respirator Fit Testing:
Qualitative Respirator Fit Test
3M 6000 Respirator Fit Testing
Worker Properly Fit for Correct Size of Respirator
Pulmonary Function Test (two tests are performed)
Forced Vital Capacity (FVC)
Forced Expiratory Volume (FEV1)
All M.O.S.T. members receive a yearly drug screening. M.O.S.T. also offers pre-employment drug screening as well as on-site random drug screening.
M.O.S.T. Training Programs
O.S.H.A. 10 & 30 Training
Scaffold Erector Training
Steel Erection and Rigging Fundamentals Training
Supplemental Rigging Training
Field Leadership Training
Project Management Training
Common Arc Weld Training
Common Arc Weld Testing is a multi-contractor weld test where a potential welder can test for multiple contractors simultaneously to receive certification in various weld processes.